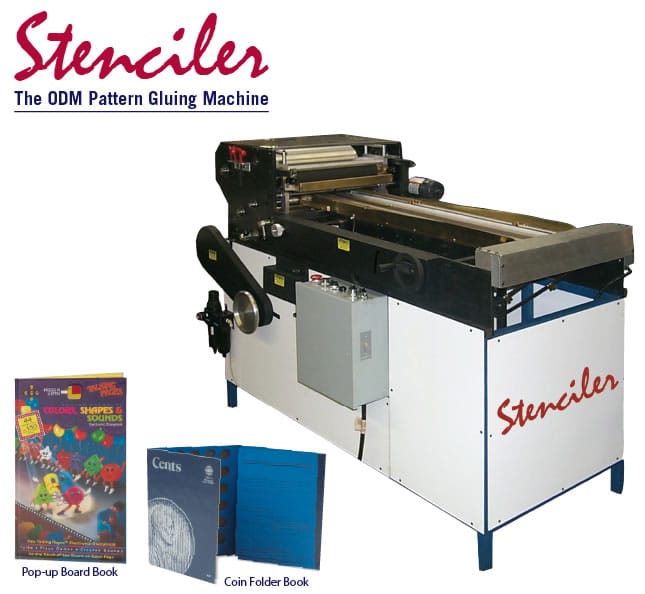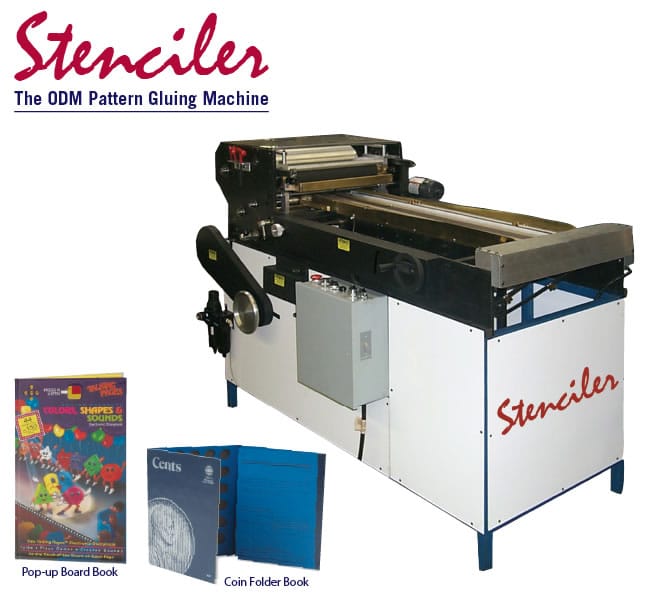 The ODM Stencil Gluing Machine applies a pattern of adhesive or overall coating to photo album pages, envelopes, sample cards, display easels, pressure sensitive box blanks, skin pack cards or any product requiring a precision coating of adhesive in a pattern. The machine handles latex and self-stick adhesives, and can be supplemented with a drying conveyor, perforating wheels, folding plows, stacking table or automatic feeder. The standard size machine will handle a maximum product size of 18" wide by 18" long. High production speeds between 3,000 and 3,500 per hour can be easily achieved.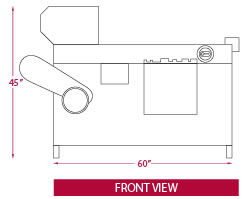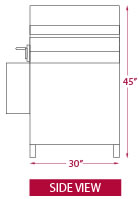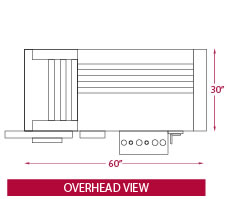 STANDARD FEATURES:
• The in-feed chains are constructed from standard roller chain and can easily be adjusted on the fly.
• The Stencil Gluing Machine comes equipped with an air powered impression cylinder that is activated with an electric eye.
• A stencil template registration system enables patterns to be re-used.
• The simplified glue pot design is user-friendly and can be easily removed from the machine for a fast clean up.
• A cylinder pressure adjustment can be made in seconds.
• Glue pattern registration system outputs a precision placement of adhesive on the sheet.
• Machine incorporates ball bearings throughout, making it virtually maintenance free.
• Custom automatic feeder available upon request.