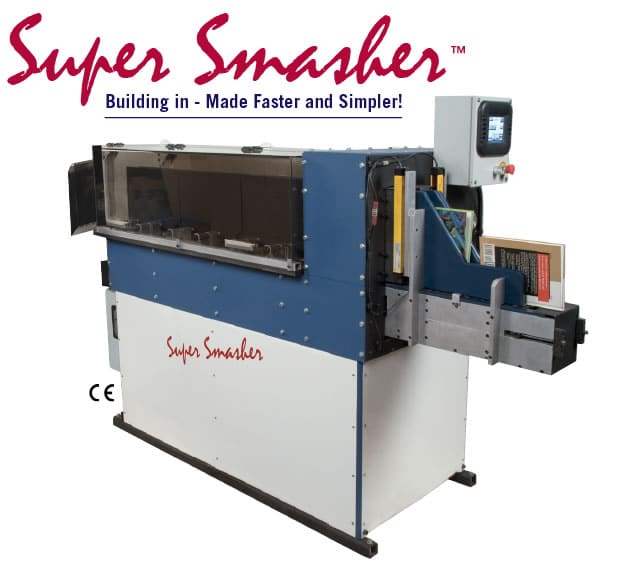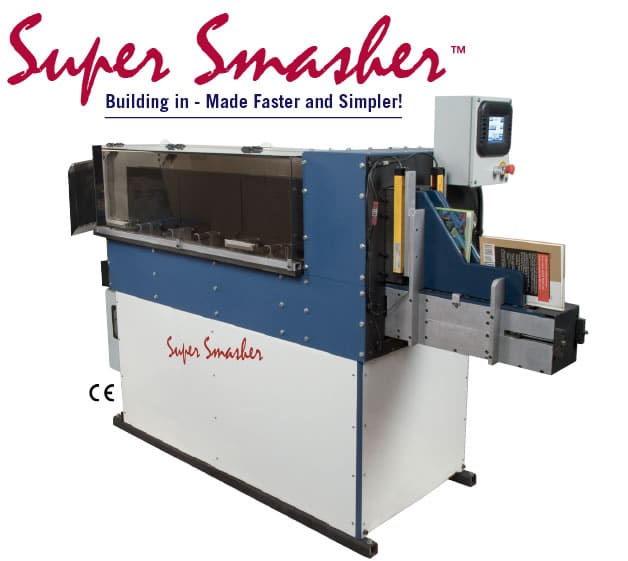 The Super Smasher™ is a self-adjusting; automatic feed, hydraulic building-in machine. It's the next generation of the original Super Smasher™. The operator places cased-in books into one Smashing Station that houses three nipping stations, maximizing production. It's easy to operate with a touch screen LCD control panel.
The Super Smasher™ is completely automatic and has an in-line feeder and in-line chute delivery. A conveyor system can be tied into the rear in-chute delivery for continuous work flow.
The Super Smasher can produce up to 18 books per minute; that's over 1000 books per hour.