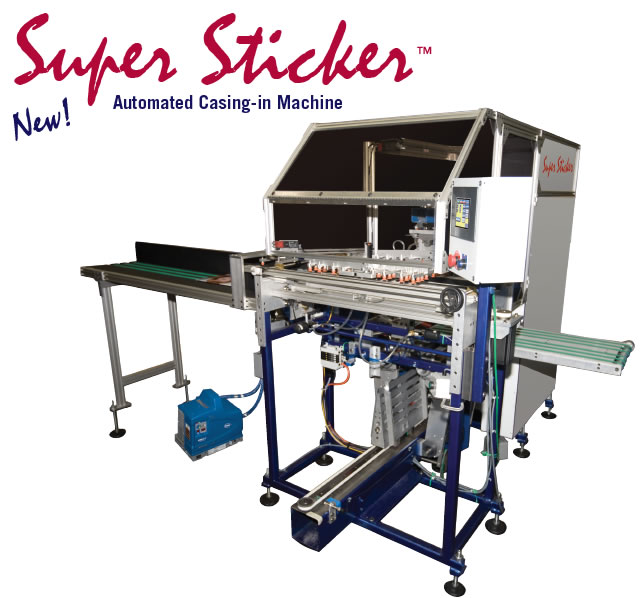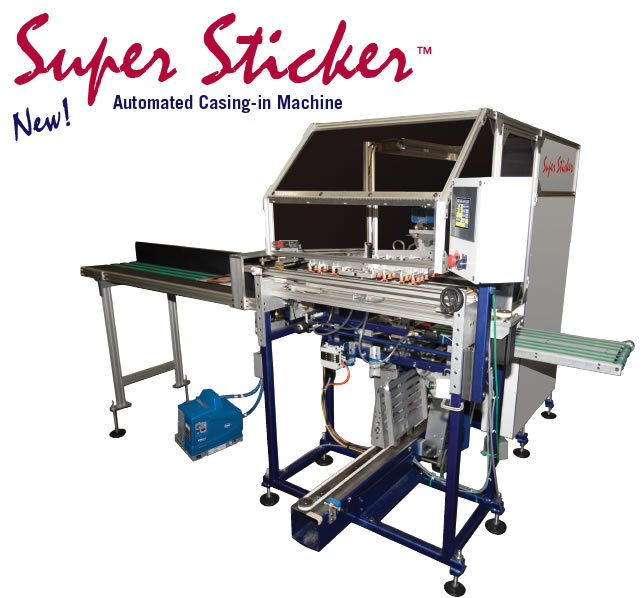 The Super Sticker™ can produce 400 to 600 books per hour.
Automated casing-in machine is designed for high volume, on demand binding operations. No special skills are required to operate this self-adjusting machine. Easy-to-use control panel allows the operator to format book size. Operator just places the sewn book block on the wing while the Super Sticker™ is in the home position. Book covers are placed on the left conveyor belt. Finished cased-in hard cover books are delivered on the right conveyor belt.
• No make-ready time is required.
• Multi-language touch screen LCD control panel allows the operator to choose settings in six different languages:
English, French, Spanish, Japanese, German and Italian.
• Touch screen computer controlled position of blade height.
• Glue stations are easily removed for a quick clean up.
OPTIONAL FEATURES:
• Nordson extra paste attachment deposits additional hot melt adhesive in joint area.
• Auto-feed attachment is available for seamless assembly line production for Super Smasher™ building-in machine.
Operator places book covers on left conveyor belt.
Optional Nordson hot melt attachment shown below conveyor belt.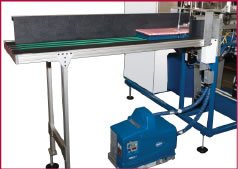 Operator places sewn book block on the wing, while in the 'home' position.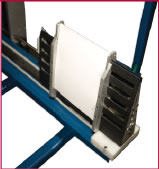 Cased-in hard cover books come off right conveyor belt. Auto-feed attachment for Super Smasher™ available.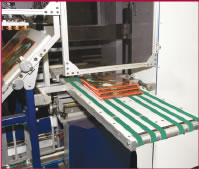 Optional Nordson hot melt paste attachment for additional adhesive in the joint area is available with our standard equipment: Cold Adhesive Pump and Regulator and Electronic Controlled Nozzle Spray for Precise Application.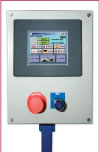 Standard LCD Touch Screen Control Panel