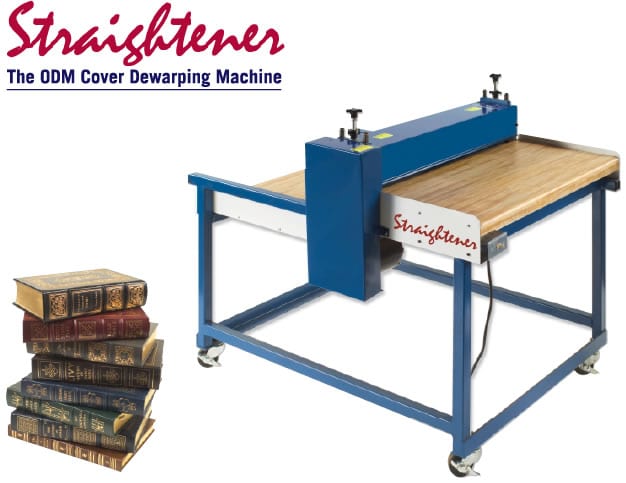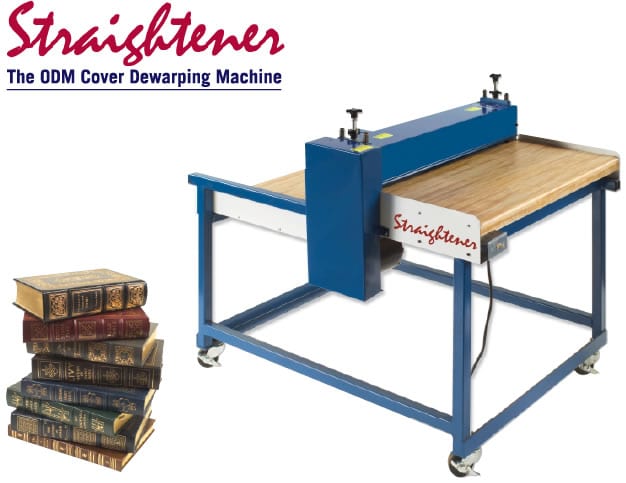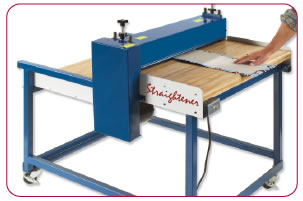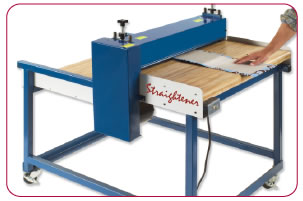 Operator simply feeds the warped cover boards into the straightener.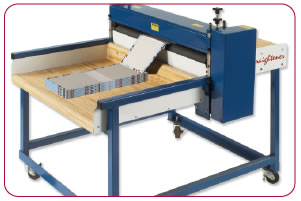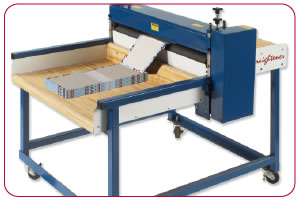 Built-in catching basin neatly stacks finished straightened covers.
Straightener takes warped cover boards, or covers and removes the curl that sometimes occurs during the board manufacturing process and/or, casemaking. The operator simply feeds the warped material into the machine where it is run through a three roller dewarping station. The amount of dewarping action is easily controlled with hand tightened adjustment knobs located on the top of the machine. When the boards exit the machine they come to rest in a well constructed material catching basin.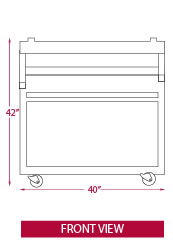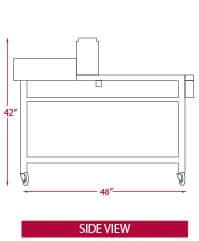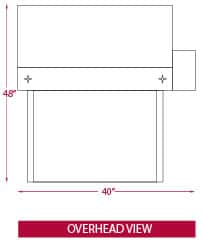 STANDARD FEATURES:
• Easy to operate, requires no special installation.
• Three roller dewarping station removes the curl.
• Built-in catching basin stacks finished covers.
• Adjustable knobs control the dewarping action.
• Increase productivity, reduce downtime.
• Mobile… can easily be moved.
• Virtually maintenance free.