Lock Binding Layout
•   Hot Melt Adhesive
•   Soft cover (after front and rear cover removal)
•   LBS Tabbed End sheet Reinforcement
•   Perfect Binder Side Glue
ODM Lock Binding Process
✔ Add LBS tabbed end sheets to pages
✔ Perfect Bind pages either with PUR or EVA
✔ Apply side glue while perfect binding
✔ Apply regular soft cover during perfect binding
✔ The soft cover basis weight needs to be 2 to 3 times thicker than LBS end sheet reinforcement.
✔ Strip front and rear soft cover from book block, leaving 1/4" wrap around on front and rear of block. ODM Stripper makes this process easy and precise. It is important that the binding is not damaged during this process.
✔ Casing-In and Building-In normally, positioning hot melt over the soft cover wrap. (If you are using a Super Sticker™ with hot melt).


Figure A
Hinge Point of Book
(If soft cover wrap is strong enough!)
Key Points of Lock-binding
Cover must hinge above the joint area to protect the binding. (Figure A)
Soft Cover MUST be stronger than the LBS reinforcement on the tabbed end sheets
Soft cover front and rear must be removed cleanly, not damaging the book block
Problems and Solutions
Book Block Sags Out of Cover
a. Soft cover wrap is not strong enough (forces hinge point towards spine).
b. Build in point is too low (closer to the spine).
c. Perfect binding side glue is not applied well.
ODM Stripper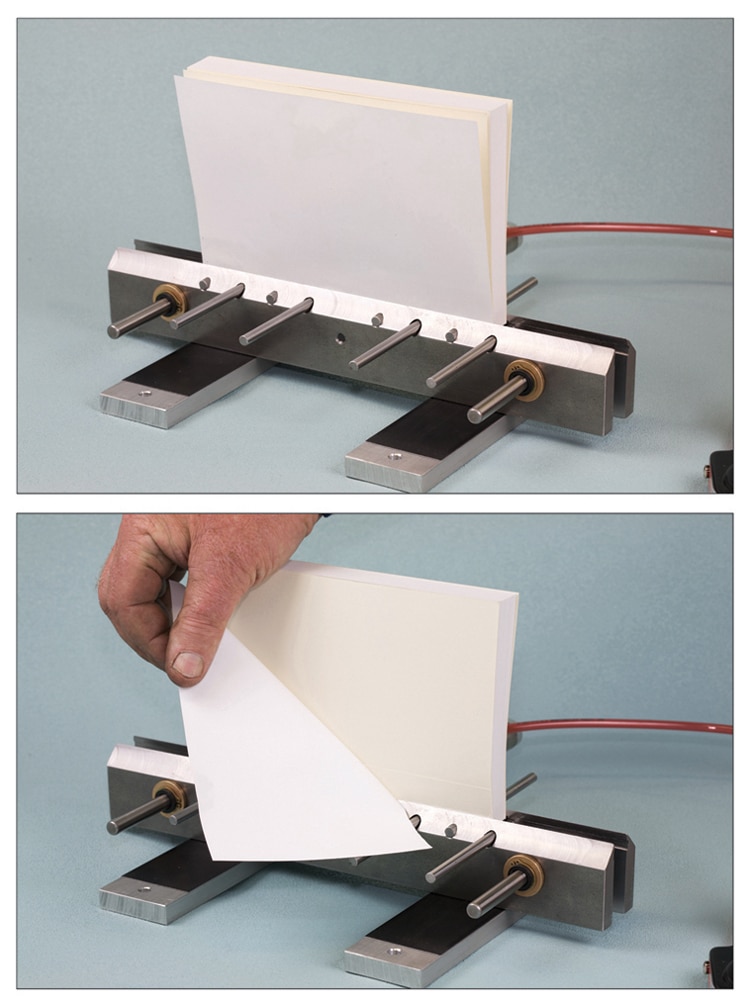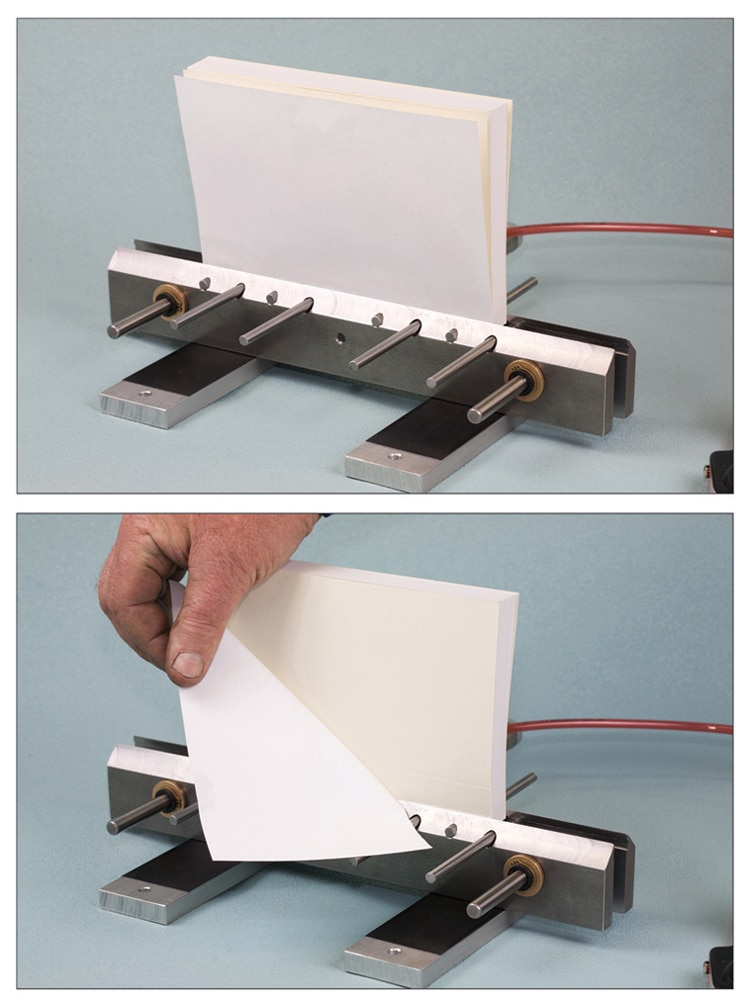 Used to cleanly remove front and back cover, leaving a 1/4" wrap around.
Lock Binding Book Block "How to Hardcover Bind on Small Perfect Binders" By Werner Rebsamen, Professor Emeritus RIT
http://www.odmachinery.com/wp-content/uploads/2014/06/lockbindingbookblock_wernerarticle.pdf