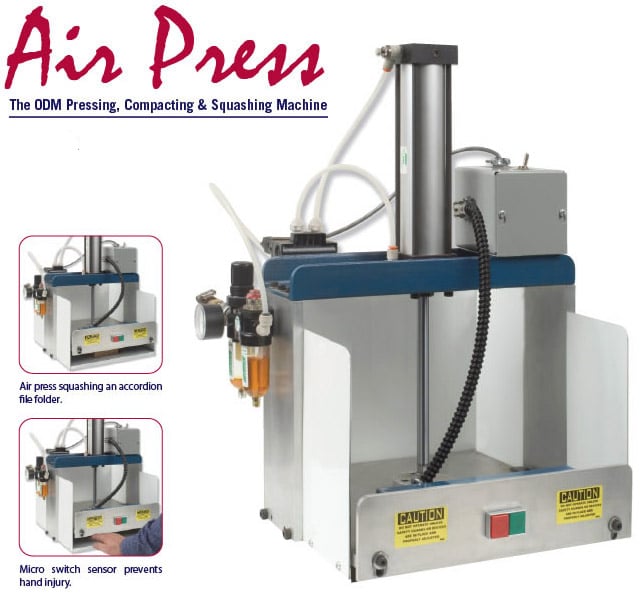 Ideal for photo album pages, file folder products featuring an accordion type folder and many hand assembly items that require pressing.
STANDARD FEATURES:
• Easy to operate and install.
• Unique safety system promotes safe operation with one touch control.
• Lightweight tabletop unit.
• Maximum pressing size: 14" x 14" with an opening up to 4".
• Standard 4" stroke, larger models available upon request.