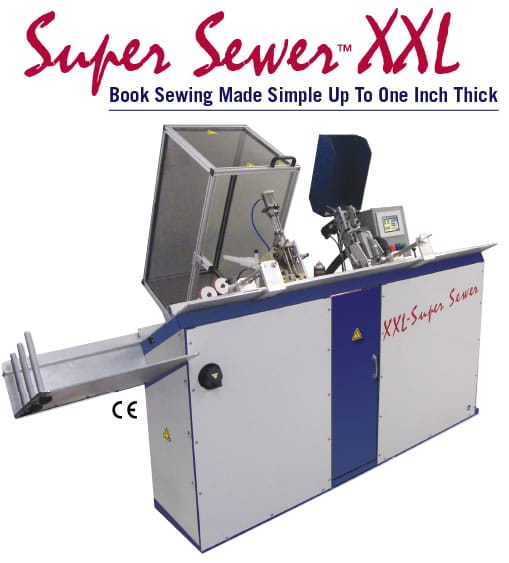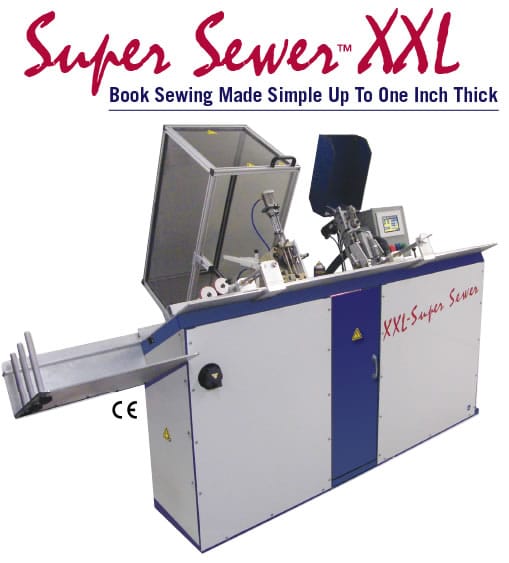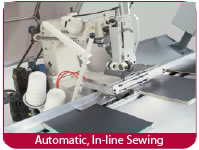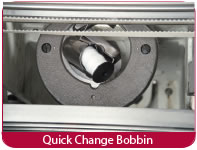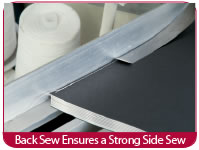 ODM Super Sewer™ XXL – Ideal for Sewing Books from Wallet (5×5") to Tabloid (18×18") Size … up to 1" Thick!
Super Sewer™ XXL is an automatic in-line sewing machine designed for on-demand photo books, yearbooks, journals, children's and textbooks (up to 1" thick). Easy to operate with a touch screen control panel. Super Sewer™ XXL features Back Tack Technology™ simply put, the sewing machine does a reverse backstitch on the head and foot of the book block. This ensures a very strong side sew which will not come apart at the head and foot like standard side sewn books. Super Sewer™ XXL pre-drills holes prior to thread stitching enabling the book block up to 1" thick.
Super Sewer™ XXL can stitch up to 10 books per minute; that's 600 books per hour.
NEW Book Size: Min. 5" x 5"; Max. 18" x 18"; up to 1" thick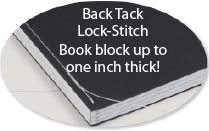 BACK TACK TECHNOLOGY™
• Automatically back sews both head and foot of each book
• Holes are pre-drilled prior to thread stitching,
ensuring a solid book block up to one inch thick.
• Lock-stitch sewing
STANDARD FEATURES:
• Self-adjusting, automatic in-line sewing machine
• Easy-to-operate LCD touch screen control panel
• Safety guard box lifts open for easy access
• Air cylinder provides additional operator safety
• Hopper delivery
• Quick-change bobbin
• Built-in catching basin neatly stacks sewn books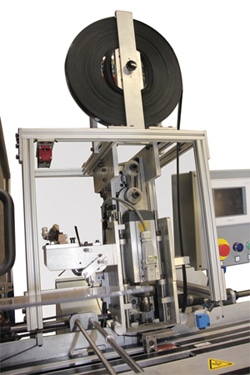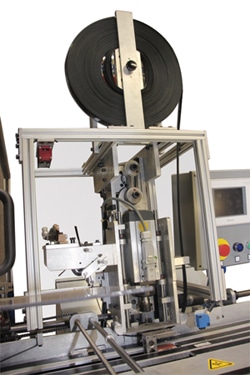 Drill Tape Attachment for ODM's Super Sewer™ XXL
Insures a Clean Entrance Sewing Hole.
With the new drill tape attachment on the Super Sewer™ XXL, all holes are drilled through a disposable tape that feeds off a real to insure the entrance hole on the topside of the book is clean. The drill tape attachment virtually eliminates the drilling 'blow out' that it commonly found on side-sewn books that have been drilled.