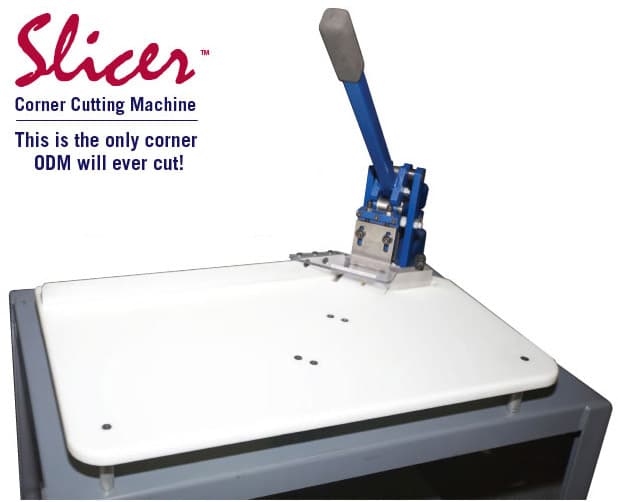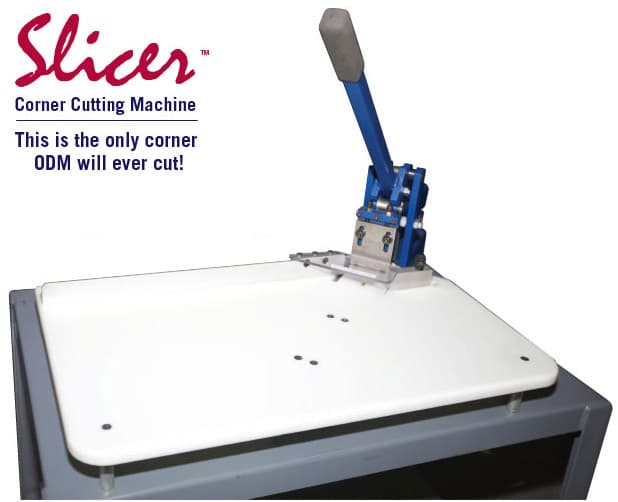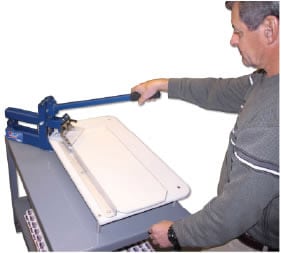 CORNER CUTS MADE SIMPLE!
The ODM Slicer™ is a simple, hand-operated machine designed to cut perfect corners on cover sheets (up to 1" stack height) prior to the casemaking process of producing the hard cover.
STANDARD FEATURES:
• No make-ready time is required
• Perfect symmetrical corner cut every time
minimizes waste of cover material stock
• Knife blade safety guard helps prevent injury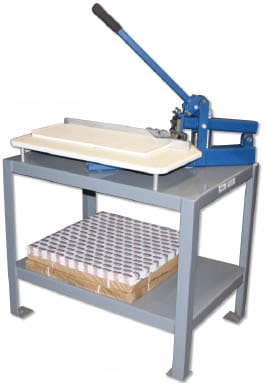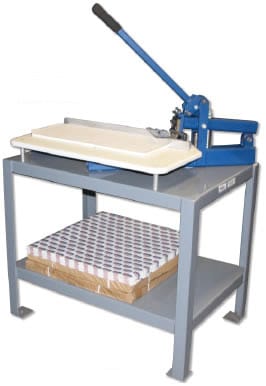 Optional Table Stand with Storage Shelf:
• Sturdy, heavy-duty steel legs
• Slicer™ tabletop is bolted into stand
• Bottom shelf for storing cover stock
• Dimensions: 36"W x 26"D x 34"H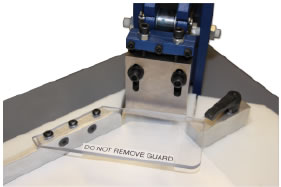 Knife Blade Safety Guard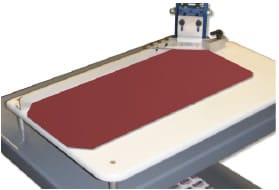 Trimmed Corner Cover Sheets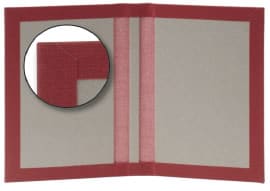 Close up of cut corner made with ODM Slicer™. Produces a perfect cover for the casemaking process in creating the hard cover outer shell for hard cover bookbinding.