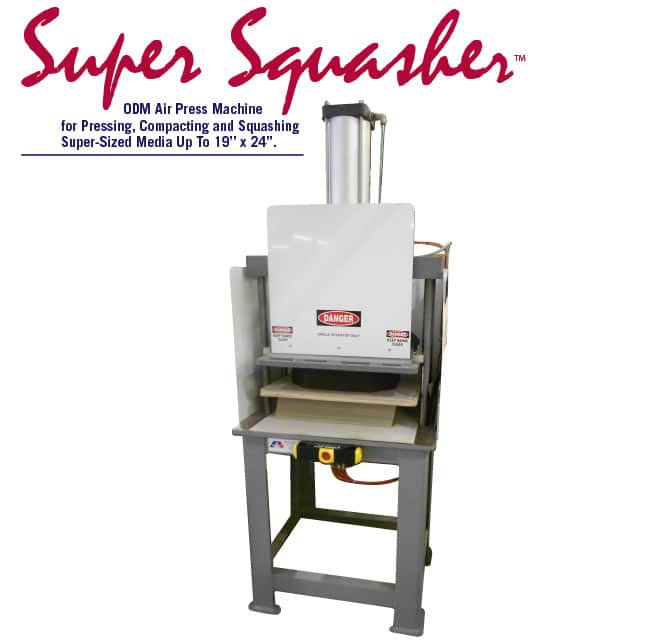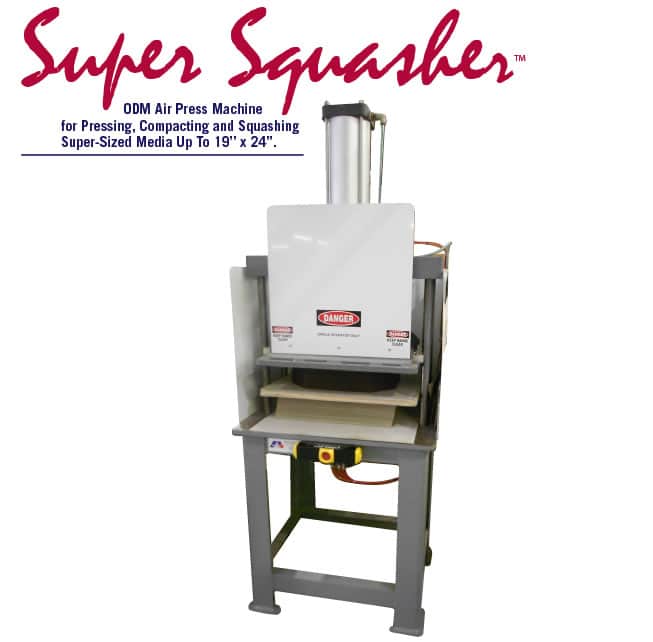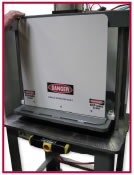 Ideal for photo album pages, menus, file folder products featuring an accordion type folder and many hand assembly items that require hand pressing.
STANDARD FEATURES:
• Easy to operate and install.
• Safety system promotes safe operation.
• Designed for single operator only.
• Mounted on heavy-duty steel tabletop.
• 16" Cylinder Stroke (2" opening when cylinder is down).
• Maximum pressing size: 19" x 24" with an opening up to 18".
SPECIFICATIONS & TECHNICAL DATA SUPER SQUASHER™:
Maximum Pressing Size: 19" x 24"
Opening Height: up to 18"
Dimensions: 28"D x 32"W x 81"H
Air Line Required