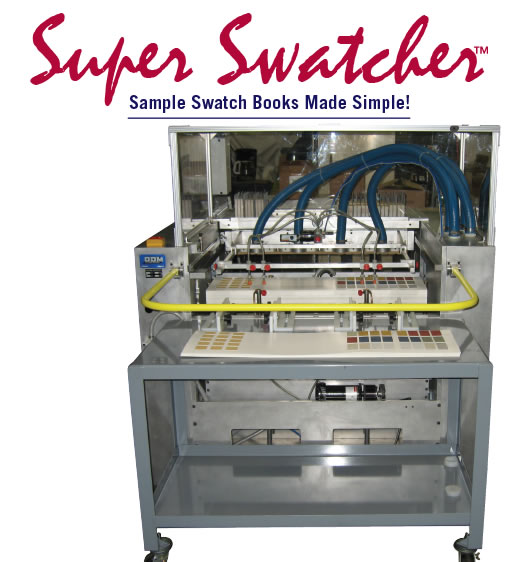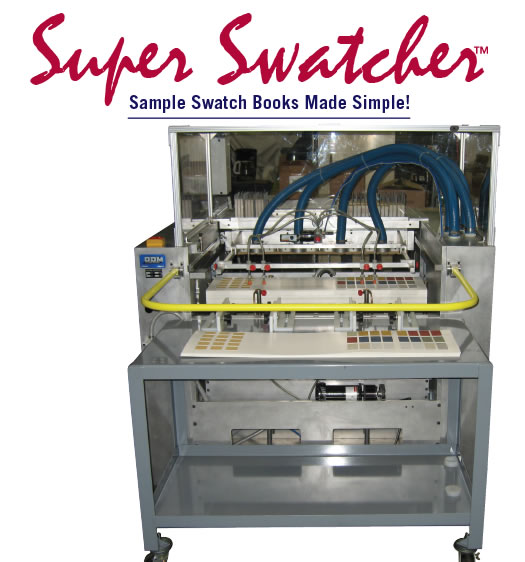 The Super Swatcher™ is an automatic swatch machine designed for mounting sample swatches to color cards (sample cards) for the textile industry. It's a process that has been done almost exclusively by hand and can now by accomplished by the Super Swatcher™, a fast machine with amazing accuracy.
The Super Swatcher™ can mount up to 125 swatches on a one, two or three-panel swatch card at a rate of 500 cards per hour. The Super Swatcher™ eliminates the pre-collation of swatches that is required in a hand mounting operation and greatly simplifies the swatch cutting operation. Make-ready costs are relatively low. Swatches can be mounted on any card size up to 14" x 36". The minimum swatch size is one-inch square.
Mount up to 125 sample swatches on a three-panel swatch card… at 500 cards per hour!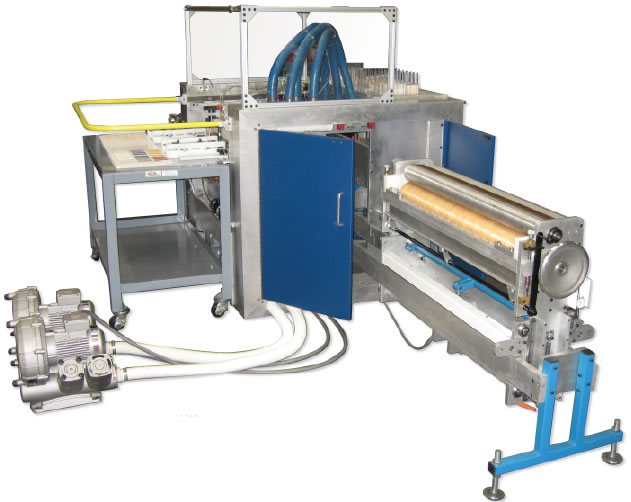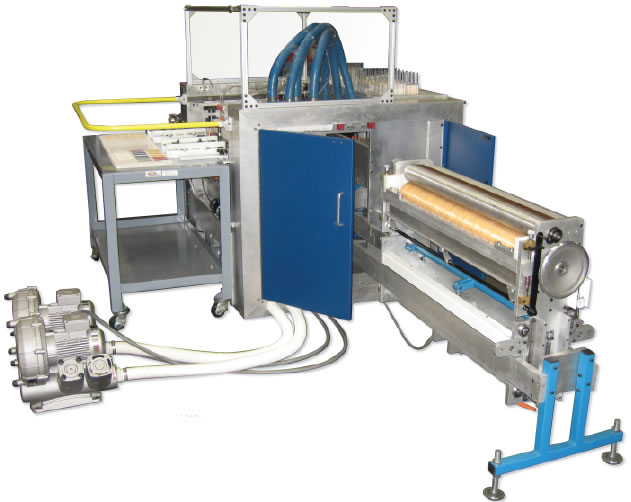 STANDARD FEATURES:
• Easy-to-use LCD touch screen control panel
• Eliminates the need to collate swatches
• Top load till allows for continuous operation
• Accurate mounting with perfect alignment
• Increases production workflow process
• Finished cards are neatly stacked on a portable work station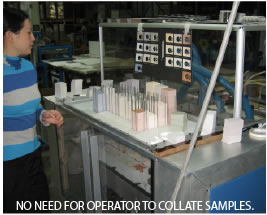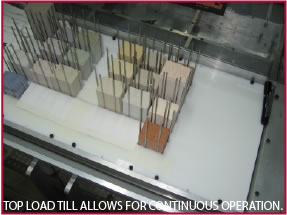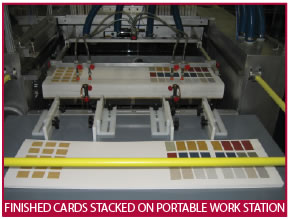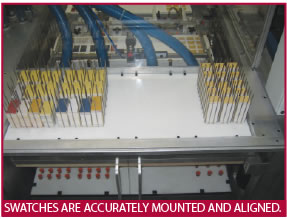 SIMPLE MAKE-READY:
• Plastic Till
• Head Plate (MDF Board)
• Sucker Mounting Plant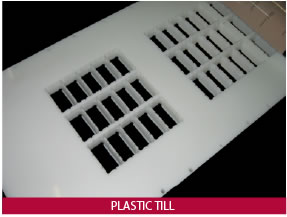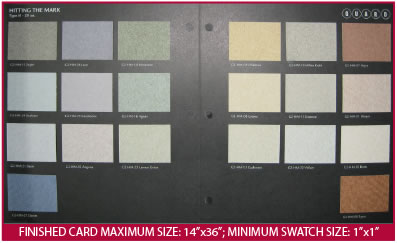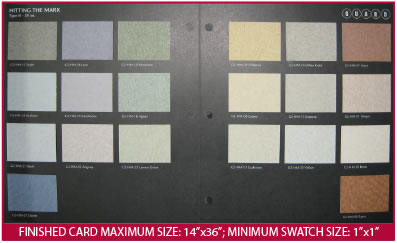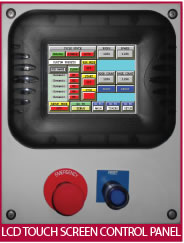 SPECIFICATIONS & TECHNICAL DATA: SUPER SWATCHER™
Maximum Card Size: 14" x 36"
Minimum Swatch Size: 1" x 1"
Output (per hour): 500 cards
Floor Space: 84" x 120"
Power Required: 220 Volt, 3 Phase, 20 Amp
Air 70 PSI, 3/8" Line, High Volume