Australian Based Printer
On Demand Machinery Goes Global… Meeting the Needs of an Australian Based 'On-Demand' Specialty Digital Photo Printer.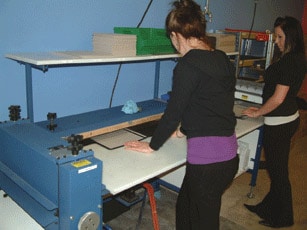 On Demand Machinery installed the ODM Casebinding System™ in June, 2007 for Photo Create Pty Ltd, an 'on-demand' digital specialty printer located in Glen Innes, New South Wales, Australia. Photo Create is a company that was established to provide products to the retailer enabling their customers to take advantage of the exciting new products emerging in the digital photographic age.
This "advantage" is reflected in the name of the company, "Photo Create". No longer is the photographer restricted to just the photo. Indeed the photo is just the beginning of the exciting adventure that digital photography presents. The company's aim is to provide to the photographer the opportunity to create a product that is uniquely theirs. With the aid of digital offset presses and custom-built equipment, Photo Create can deliver an extensive range of print products, such as hard or soft cover books. At Photo Create they believe in providing the retailer with an ongoing range of competitively priced products that will excite customers and drive them to purchase.
Their slogan, "Bringing everyday photos to life" is quite apparent in their most recent addition to their extensive line of custom digital products, the Hardcover Photo Book. The hard cover photo book with colored linen cover and stitched binding is a unique, precious and lasting gift for those you love. A great way to share those precious memories you've captured with your digital camera. You can choose from a variety of styles, page layouts and cover colors.
Digital offset printed photo book guarantees each page will last a lifetime. Each page is hand stitched and bound to give a quality coffee-book finish. The protective hard cover is wrapped in linen with a unique photo cut-out so you can see your first page.
The hardcovered photo book is created with the ODM Casebinding System™ The ODM Casebinding System™ is the most cost efficient method for 'on demand' hard cover bookbinding. The ODM Casebinding System™ consists of the Casemaker™, Sticker™ and Smasher™.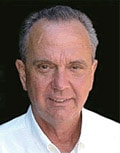 Rob Tolmie General Manager Photo Create Pty. Ltd. Glen Innes, Australia