Photokina 2008
September 23-28, 2008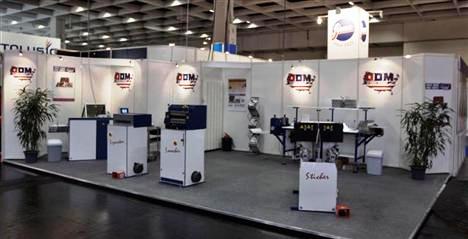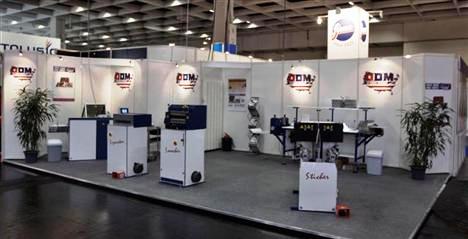 On Demand Machinery goes global exhibiting at Photokina 2008, World of Imaging in Cologne, Germany. ODM Partners with several European and Australian dealers for worldwide distribution of the ODM Casemaking System designed for the digital imaging photo finishing industry.
ODM's complete line of photo bookbinding equipment was on display at Photokina. Live demos and sample photo books were given out at the show. There's no need to purchase expensive pre-made covers. It's fast and easy to produce your own 'library-quality' hard cover photo books in-house. The ODM bookbinding system is easily 'scalable' to fit your production requirements. The ODM Super Sewer™, Casemaking System™, Sticker™, Smasher™ and Separator™ enable you to produce 'library-quality' photo books with die-cut windows and end-sheets ranging in size from 3″x5″ to 11″x14″; up to 1/2″ thick. CE approved.
Photo books are the next generation of photo albums for the digital imaging photo finishing industry.